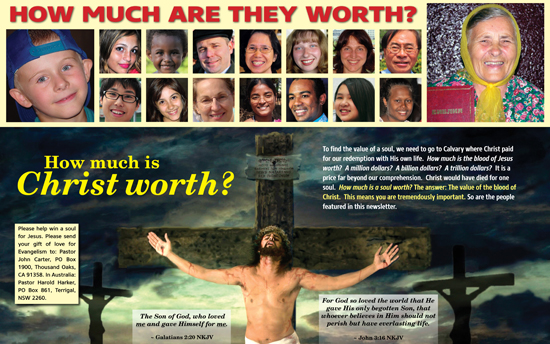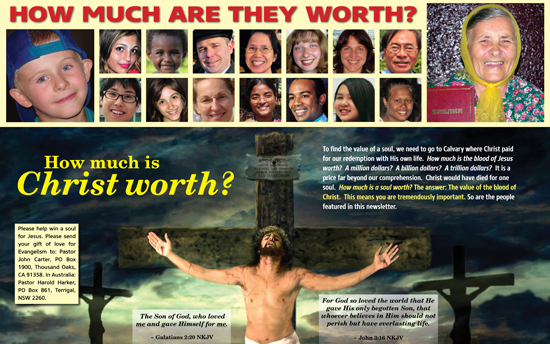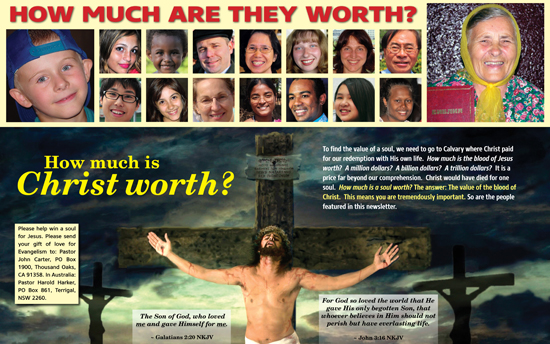 HOW MUCH IS SHE WORTH?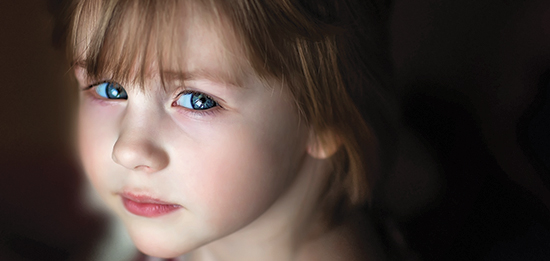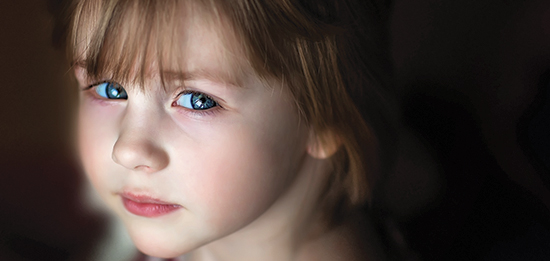 HOW MUCH ARE THEY WORTH?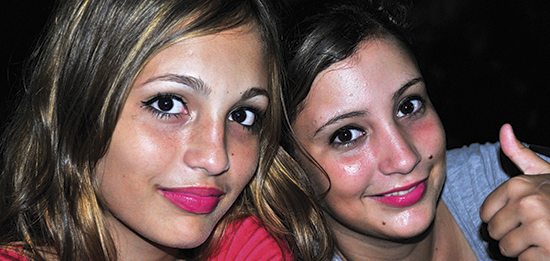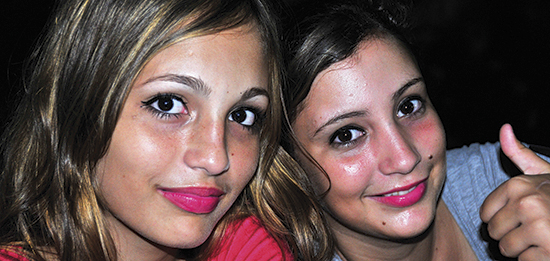 HOW MUCH IS CHRIST WORTH?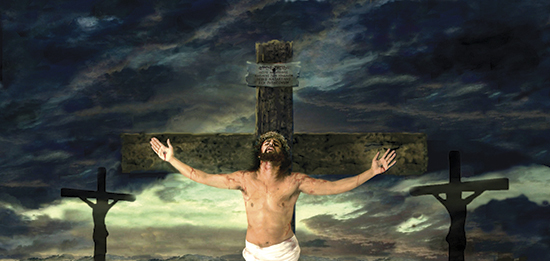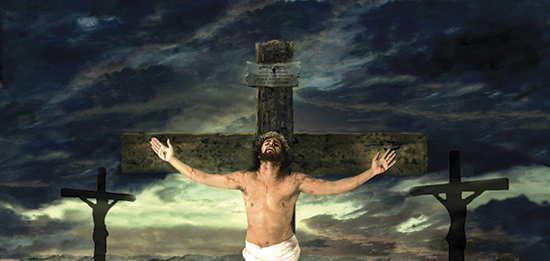 To find the value of a soul, we need to go to Calvary where Christ paid for our redemption with His own life.  How much is the blood of Jesus worth?  A million dollars?  A billion dollars?  A trillion dollars?  It is a price far beyond our comprehension.  Christ would have died for one soul.  How much is a soul worth? The answer: The value of the blood of Christ.  This means you are tremendously important. So are the people featured in this newsletter.
The Son of God, who loved me and gave Himself for me. ~ Galatians 2:20 NKJV
For God so loved the world that He gave His only begotten Son, that whoever believes in Him should not perish but have everlasting life. ~ John 3:16 NKJV
THE LAST RUSSIAN CAMPAIGN UPDATE
DATE: October 14-28, 2017
PURPOSE: Saving Lost Souls
PLACE: Nizhny Novgorod, Russia
DANGER: Possible Russian—USA Conflict
NECESSITY: "Whoever calls on the name of the Lord shall be saved" ~ Romans 10:13
PEOPLE: The Carter Report Team, 3ABN Russia, Our Russian Believers
COST: US$250,000.00
THE WINDOW: Now Closing
Please help save a soul for Christ.  Please send your gift to:  Pastor John Carter, PO Box 1900,
Thousand Oaks, CA 91358. In Australia: Pastor Harold Harker, PO Box 861, Terrigal, NSW 2260.
It takes your breath away when you realize a soul is worth the price of Christ's precious blood. One "brand plucked from the burning" (KJV) will live for all eternity. How shall they know if we don't tell them the Good News? The purpose of our trip to Russia is to save lost souls. No price is too high, no exertion is too much, no burden too heavy. We need to raise $250,000.00 for lost souls in Russia. Will you please help us?  Will you please partner with Christ to save the souls He has redeemed with His blood?
Thank you dear friend,
May God bless you over and beyond all you can ask or think,
John Carter